An attractive appearance and a free character. The new BMW Cabrio 218i is a demonstration of sporting freedom and elegance. The combination of dynamic design, powerful engines and exclusive equipment in the newly designed interior opens up new horizons for the pleasure of driving without limits. The most sporting cabrio in its category leaves no doubt about the attractiveness of independence.
The Panda is modernized Equipment and price are the strengths of the renewed Italian model, which in order to continue triumphing among the utilities maintains functionality, simplicity and personality, the mixture that made it into a bestseller and one of the most popular models in the world. The Panda is an entire institution within the brand, and with the arrival of 2017 it will be renewed minimally to continue appealing to the public
Mercedes-Benz calls the attack in the market of medium vans with the new Vito, born under the motto 'Wants, Can, Makes'. The Vito is a completely new development vehicle. The essential aspects have been profitability, quality, versatility and safety.
Nissan's sporty Crossover brims with style and delivers electrifying performance on city streets.
Choose a car that can keep pace with modern life. The Nissan PULSAR five-door compact car is equipped with the most advanced technology and safety features and features that every driver needs.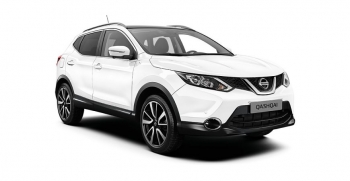 Beauty can be SMART. The new elegant and sophisticated design of the definitive urban crossover proves it. The New Nissan QASHQAI combines an impressive and attractive image with a new highly efficient aerodynamics so you can enjoy driving to the fullest and dominate the city.
The Renault Clio is a utility available in two unique bodies: five doors and familiar Sport Tourer, which stands out for its exterior and interior design, which is more daring than the segment's average.
Renault Trafic Combi offers you even more useful solutions with its many compartments well integrated and distributed in the cabin, designed to store everyday objects. A closed glove compartment allows, in particular, to keep your most bulky objects out of sight.
The SEAT León has been designed with a contemporary and emblematic figure to offer you the attraction of adapting to any activity. It also gives you a lot of space to enjoy the best moments and you can face your day to day without any limitations.
Impatient and vital, the Volkswagen Beetle is a city car that embodies the essence of speed, low center of gravity and the exciting kart feeling. Its emblematic elegance pays homage to the timeless classic design. Equipped with a multitude of intelligent features, it is ready for you to enjoy the road to the fullest.
Style and personality come standard in the new Polo. Dazzle with a more expressive and sporty exterior than ever, and enjoy every moment at the wheel with the details and fine finishes that you will find inside.